---
Lenôtre Culinary Arts School
---
Since its founding 50 years ago, our school has embodied, every day, the passion for transmission that drove its founder, Gaston Lenôtre.
Today, the school is located just a few minutes from the Rungis wholesale market for agricultural produce, a strategic location to meet an ambition: train high-level professionals in cooking, pastry-making, chocolate and baking, but also men and women who anchor their talents in their era and who make indulgence a key point in their profession. To meet this challenge, excellence is at the heart of our requirements and generosity is the basis of our teaching methods.
Would you like to learn more? Our teams will be happy to answer any of your questions and to advise you in carrying out your projects. Contact us by email at ecole@lenotre.fr, by phone at +331 86 93 04 00 or via our contact form!
---
---
---
Expertise in cooking, pastry, baking...
What we do
Enthusiasts in the process of retraining, professionals wishing to deepen their know-how, companies looking for an original idea for a team-building day or amateurs wishing to learn more about the world of gastronomy and its techniques... The Lenôtre school is open to everyone and offers training courses and workshops adapted to all projects.
---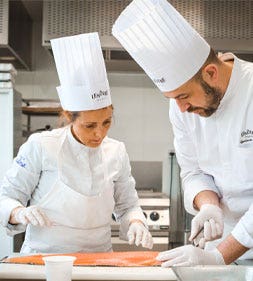 Professional retraining
Make your dream come true and learn the fundamentals of cooking, pastry-making and baking in just a few months thanks to our professional accreditations and long training courses!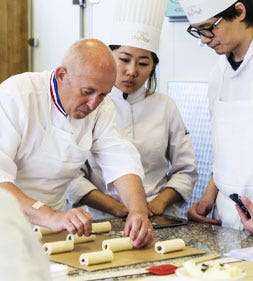 Advanced courses
You are a gastronomy professional and want to perfect your know-how with top Chefs? The Lenôtre school welcomes you for a few days to train you in new techniques!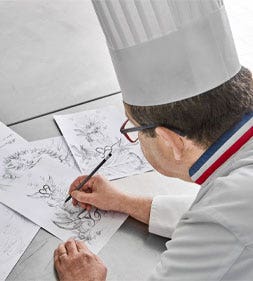 Tailor-made activities
Our experts are at your disposal to better understand your specific needs and build with you an appropriate training program, at the school in Rungis or remotely by videoconference.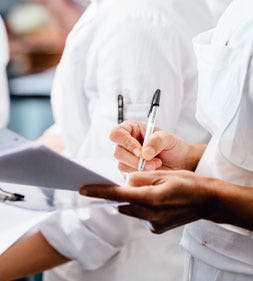 Consulting
The Lenôtre school accompanies you in all your projects: after a precise audit of your needs, our experts develop a tailor-made support program for you.
Cooking classes for everyone
Our culinary workshops
The Lenôtre school also welcomes companies and individuals with a passion for cooking for workshops of a few hours or a day! Experience a few hours at the pace of the school: spend a privileged moment in the kitchen with our Chef-instructors! Sign up alone, in a group or organize a workshop tailored to your needs.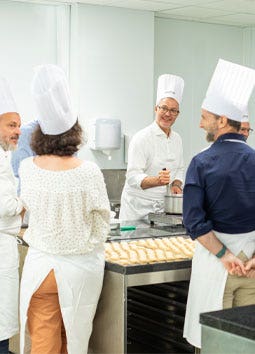 Team building
Bring your employees together around a fun and unique experience.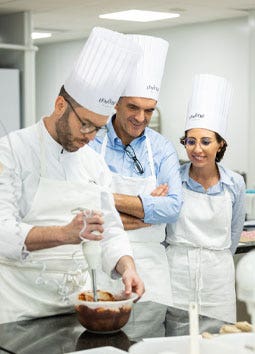 Culinary workshops
Learn how to cook a complete meal with experienced Chefs.
Gift card
For an amateur culinary workshops
Offer a gift card for an amateur culinary workshops with the amount of your choice in a few clicks!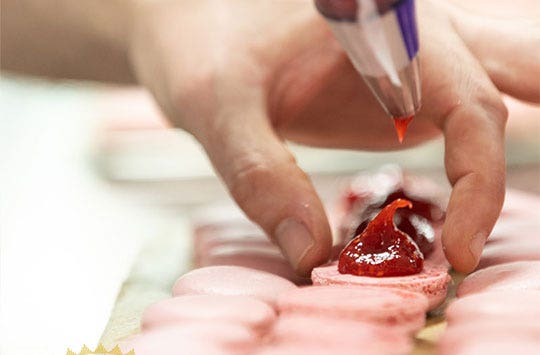 Courses led by accredited Chefs
Learn from the greatest Chefs!
"Learn by doing" is the credo of the Lenôtre School of Culinary Arts. The Lenôtre school's chef-instructors, as well as prestigious contributors, crowned Meilleurs Ouvriers de France or winners of international competitions, will teach you the tricks of the trade, the precise gestures, the techniques of yesterday and today...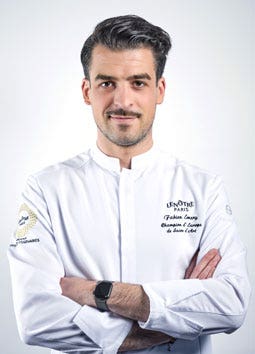 "My advice : put all your passion in this wonderful profession." - Fabien Emery, European Sugar Art Champion in 2017 and bronze medalist at the World Pastry Cup in 2021 - Chef-instructor at the Lenôtre school.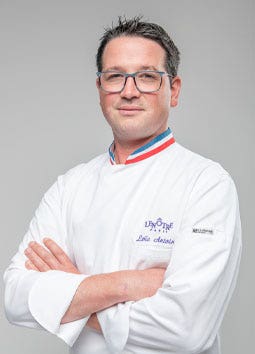 "Transmission is at the heart of all culinary professions. We must preserve our French culinary heritage." - Loïc Antoine, one of the Meilleurs Ouvriers de France for Pork Butchers-Caterers, contributing Chef at the school.
Un enseignement de haute qualité
De prestigieuses certifications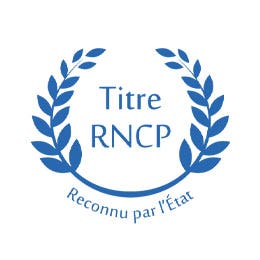 RNCP professional certifications for the Cook accreditation and the Pastry Chef accreditation.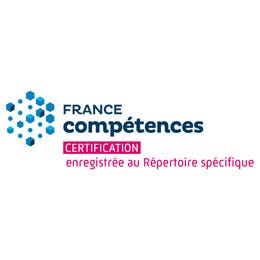 9 advanced courses listed in the Répertoire Spécifique.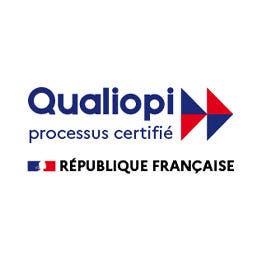 The quality certification has been issued for the following categories: Training courses and courses to validate acquired experience, under the conditions provided for in Book IV.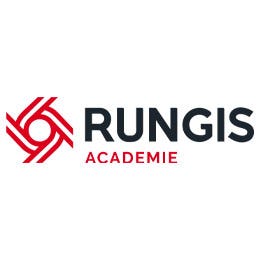 Launched by Rungis Market in partnership with IFOCOP, CFA Médéric, CFA de la poissonnerie de Rungis, Compagnons du devoir and Institut Paul Bocuse, Rungis Académie aims to create links between the different training organizations and CFA and thus participate in job development.
Des conseils sur-mesure
Un accompagnement adapté à chacun de vos projets
L'école Lenôtre vous accompagne dans tous vos projets : après un audit précis de vos besoins, nos experts élaborent pour vous programme d'accompagnement sur-mesure, avec des formations adaptées.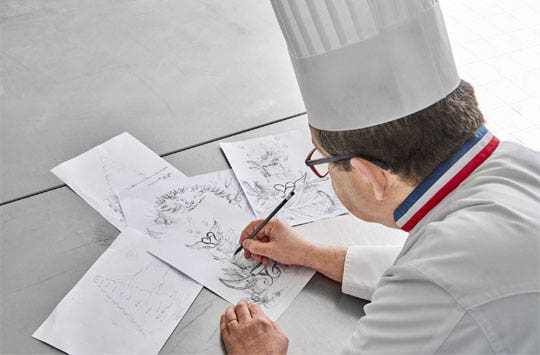 A cooking school near Paris
Accessible modern and welcoming premises
Since April 5, 2021, the Lenôtre school has been located in brand new facilities in Rungis, near Paris, a few minutes from one of the largest markets for gourmet food suppliers. The school is a pleasant lively place, accessible via numerous means of transport and equipped with the latest generation of equipment, for optimal quality teaching.
A school with international influence
Around the world
The Lenôtre school is committed to adapting to cultural differences, to new needs and to each person's project. To do this, it has based its development for several decades on an ambitious strategy of academic partnerships, which allows it to develop new training programs and offer students unique opportunities.
In order to promote French gastronomy internationally, the School has also chosen to embrace a franchise-type format, adaptable to different teaching methods around the world, while guaranteeing that students learn French know-how.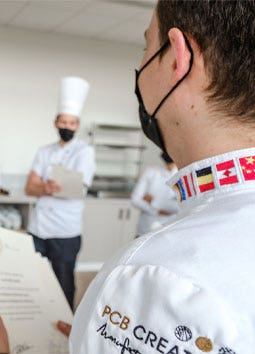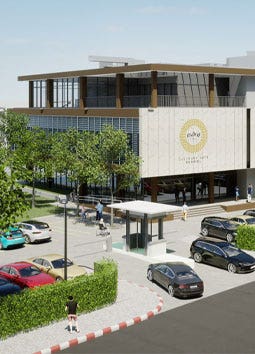 ---
VousWould you like to know more about the School?
---
To learn more about the Lenôtre School of Culinary Arts and its training programs, visit the school's website or contact our teams directly via the form,
by email at ecole@lenotre.fr or by phone at +331 86 93 04 00.
---
---