Caterer
Your professional events
If you want to organise an event for your company, a seminar, a convention or simply a breakfast, a cocktail party, a lunch, a dinner or a business meeting, Maison Lenôtre can help you design and organise all your professional events.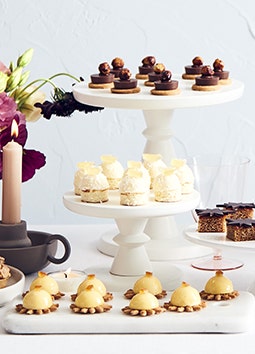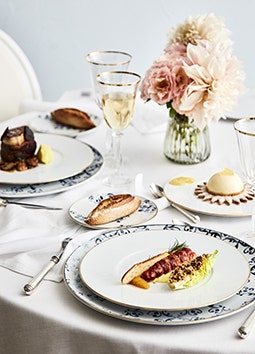 Caterer
Your special events
From the gentle atmosphere of an intimate reception to the joyous madness of an event that makes your wildest dreams come true, Maison Lenôtre will accompany you in all your desires, in a convivial, elegant and gourmet atmosphere.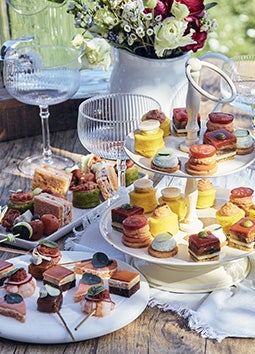 Festive platters
For all your private events.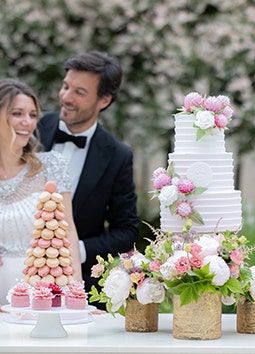 Weddings & parties
Let's create an unforgettable moment!
Caterer
Our exceptional venues
Maison Lenôtre and its team of experts will find the ideal venue for your event: in one of the Lenôtre pavilions, or in one of the 300 iconic venues in the capital or Provence.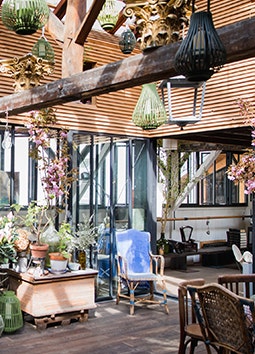 Culinary Arts School
Our courses
Since it was created 50 years ago, our school has embodied every single day our passion for transmitting knowledge that inspired its founder, Gaston Lenôtre. We share all Maison Lenôtre's know-how and proficiency with our students, our trainees and the professionals who join us.
---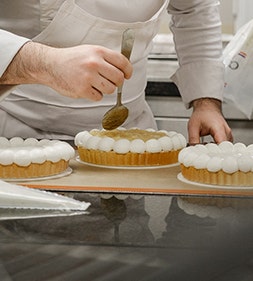 Professional reconversion
Our professional qualifications in cooking, pastry-making or baking are designed for adults who want to turn to careers in "cuisine".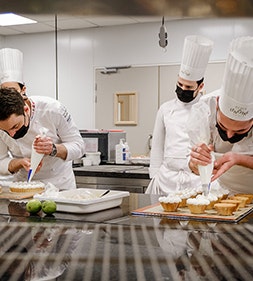 Advanced training courses
Lenôtre offers you specially adapted courses lasting from one to five days given at the Lenôtre school in Rungis: cooking, pastry-making, bakery, chocolate, etc.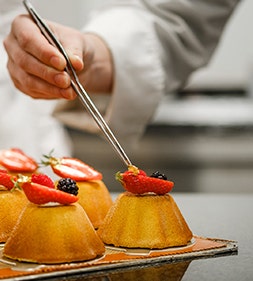 Tailor-made courses
The Lenôtre Culinary Arts School has developed a tailor-made support programme for every professional.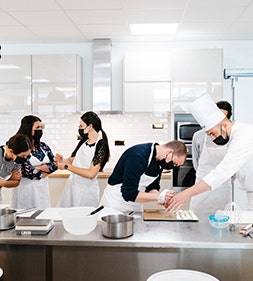 Team building
A few steps away from the Rungis market, you can live a few hours at the pace of Maison Lenôtre together with your colleagues, in immersion with the best Chefs.
Advice
Tailor-made accompaniment
Experts are at your service for understanding your specific requirements and providing you with meaningful solutions.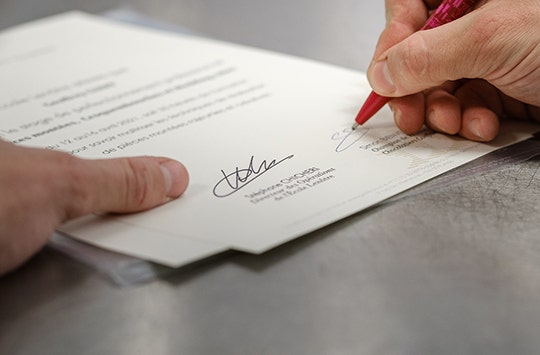 Franchises
Join the adventure
For more than 60 years, Lenôtre's greatest asset has been the excellence of its craftmanship in all aspects of French Gastronomy. Our ambition is to develop Lenôtre and Lenotre Culinary Arts School brands on the five continents to promote the "made in France" know-how and to ensure its transmission : that is why we are looking for passionate partners. Welcome to Lenôtre.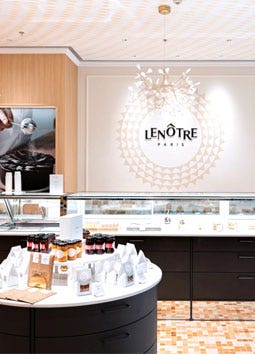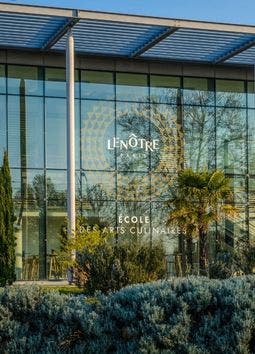 Lenôtre Culinary Arts School franchise
Business gifts
Our collections
It is sometimes difficult to make a choice ! Maison Lenôtre puts all its experience and know-how into gifts. Let a devoted team guide you in choosing the unique present: elegant gift boxes to make up yourself, boxes of chocolates, sweets or confectionery... Our team is always ready to help. You just have to contact-us !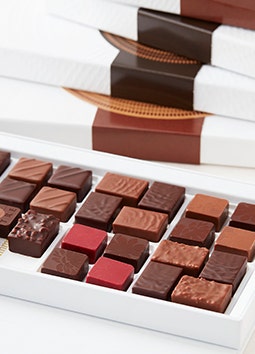 Gourmet gifts
To thank your employees, clients or partners, discover our selection of gourmet boxes.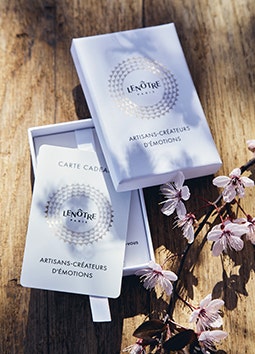 Our gigft cards
Offer the complete Maison Lenôtre world with our 100% customisable digital gift cards.
---
Lenôtre
Our boutiques
Our 11 boutiques in Paris and Cannes welcome you from Monday to Sunday with enthusiasm and gourmandise. Consult the list of our boutiques and their opening hours
Our Maison is also located in Berlin, Tokyo, Doha, Kuwait City, Riyadh and Shanghai, with the ambition of making French excellence known throughout the world."