---

---
Lenôtre Launches Consulting Business
This new ambition is part of the Maison's ongoing commitment to meeting the changing needs of its customers in a rapidly changing food and gastronomy market.
Lenôtre Consulting offers tailor-made solutions that meet all specific needs, such as opening a restaurant, developing a franchise, creating a white-label culinary offering, or developing a strategy to increase brand awareness.
Lenôtre Consulting will provide outstanding expertise and innovative ideas.
---

Une écoute attentive de nos clients
Cette écoute constante de nos clients, permet à Lenôtre d'offrir des conseils sur-mesure et des solutions adaptées à tous les besoins spécifiques; que ce soit, par exemple, pour l'ouverture d'un restaurant, le développement d'une franchise ou la stratégie de créations de contenus sur les réseaux sociaux.
« La tradition consiste à créer son époque »
Toujours en avance sur son temps, Gaston Lenôtre a su honorer, sublimer et réinventer le meilleur du patrimoine pâtissier et culinaire français; en revisitant les recettes traditionnelles, en les désucrant, en les allégeant et en sélectionnant les meilleurs produits.
Des équipes expertes et motivées
Les femmes et les hommes de Lenôtre, avec leur connaissance des tendances culinaires, leur créativité et leur savoir-recevoir à la française, enrichissent chaque mission chez Lenôtre Conseil. Ils œuvrent quotidiennement à garantir la satisfaction de leurs clients, pilier essentiel des succès de la Maison.
L'excellence gastronomique française
Que ce soit pour la réalisation de mets d'exception, la transmission de savoir-faire à travers l'École Lenôtre, l'expérience unique du Pré Catelan ou la découverte des produits d'exception dans les boutiques Lenôtre, chaque aspect des activités de la Maison contribue à son rayonnement international.
---
The entire Maison to advise you
---
---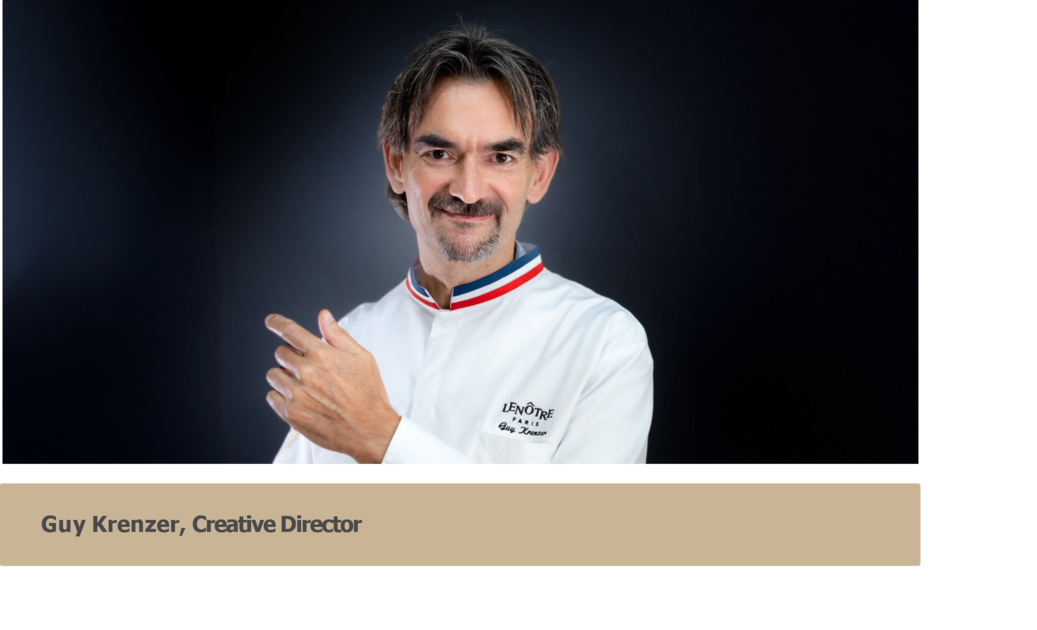 "Lenôtre chefs and Meilleurs Ouvriers de France elevate and reinvent French gastronomy. Every day, we offer the pleasure of exceptional, daring, and responsible cuisine.
The excellence of their skills is embodied in a gesture that is always artisanal and in the consistency of a high-end execution.
We fully control our raw material supplies and can thus guarantee the quality of all our products, catering, pastry, bakery, chocolate, confectionery, ice cream, and sorbets."
ALL YEAR LONG
The creativity of our chefs
From charcuterie to pastry
• Creation of a culinary offer signed "Lenôtre Consulting" or in white label.
• Creation of tailor-made recipes or based on a theme...
• Creation of a savory and sweet menu.
• Specific training for chefs and kitchen brigades in new culinary techniques.
• Support and coaching for a Chef towards the Meilleur Ouvrier de France competition.
KEY PEOPLE IN THE HOUSE
Création, marketing, RP, production, opérations, RH...
Women and men
In creation, marketing, PR, production, operations, HR...
• Creation of a gastronomic concept (traditional restaurant, fast food, boutique) : Graphic charter, Naming, Architectural notebook, Visual identity.
• Creation and implementation of a communication and influencer strategy to boost an existing or new concept.
• Optimization and creation of "merchandising" ranges.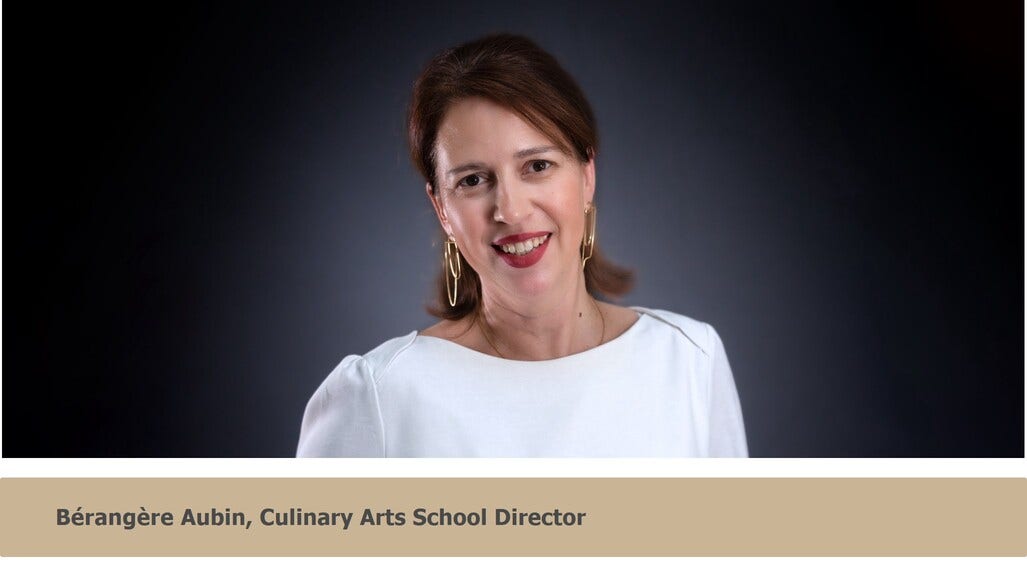 "I am proud to lead a renowned institution that trains the future talents of gastronomy. Our school is a place where culinary innovation meets traditional excellence.
Our collaborators are passionate professionals, experts in their field, who enthusiastically transmit their know-how to students.
Together, we create a stimulating and supportive environment, conducive to personal development and creativity, thus guaranteeing the sustainability of our culinary heritage."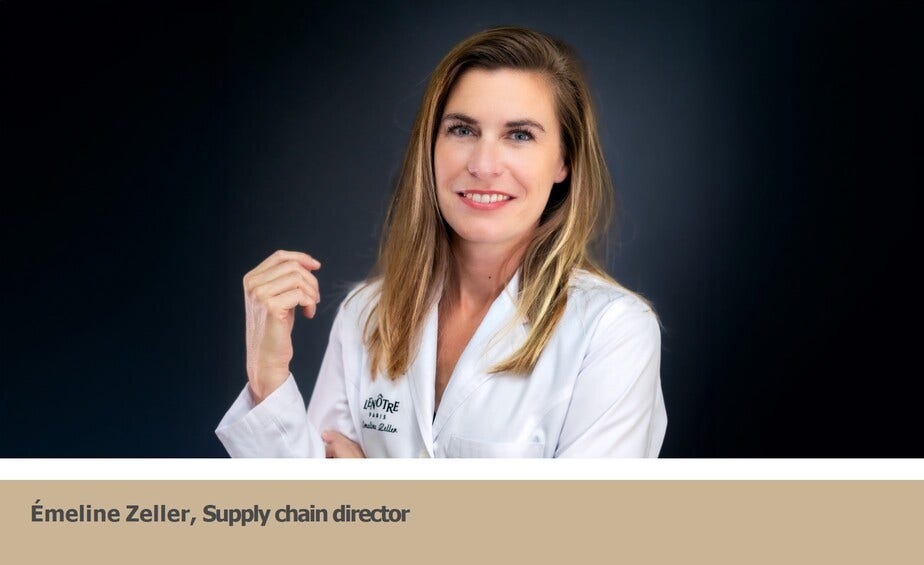 "The spirit of the House is to be proactive, attentive, and organized.
In my position, I coordinate the procurement of quality ingredients, ensure efficient inventory management, and guarantee smooth logistics for our prestigious events. These are challenges that I face with determination.
My team and I work tirelessly to maintain the quality and freshness of our products, while meeting deadlines and providing impeccable service to our demanding customers."
EXPERTS
Retail, réception, restauration, VSP, e-commerce
In all experiences :
Retail, reception, catering, VSP, e-retail...
• Implementation of a specific ERP tool for your organization for optimized management of your purchases and manufacturing orders.
• Boost your sales on e-tail platforms or create an online sales platform.
• Strengthen the internal and external logistics of the company.
• Participate in purchase tenders or compete with your suppliers.
• A to Z management of major sporting events.
• Logistics management of supplies.
• Stock management and delivery planning.
THE HOUSE
Design culinaire, saisonnalité, végétarisme, zéro déchet
Keeping abreast of trends
Culinary design, Seasonality, Vegetarianism...
• Get the most of every products.
• Culinary design for your Instagram posts.
• Zero-waste cooking.
• How in-depth work on the seasonality of your dishes enhances your appeal?
• Vegetarianism is not just for vegetarians.
• Achieving Michelin stars: support and work on the menu and culinary techniques of your chefs.
"Nowadays, more than ever, we must respect the product. Every product must be treated with the same ethics and used to the fullest.
It is possible to create a cuisine that uses almost all of the ingredients. For example, the peels and greens of a carrot can be transformed into juices, sauces, or soups.
The same is true for peas or scallops, whose beards can be cooked like tripe and the coral can be caramelized for a sauce."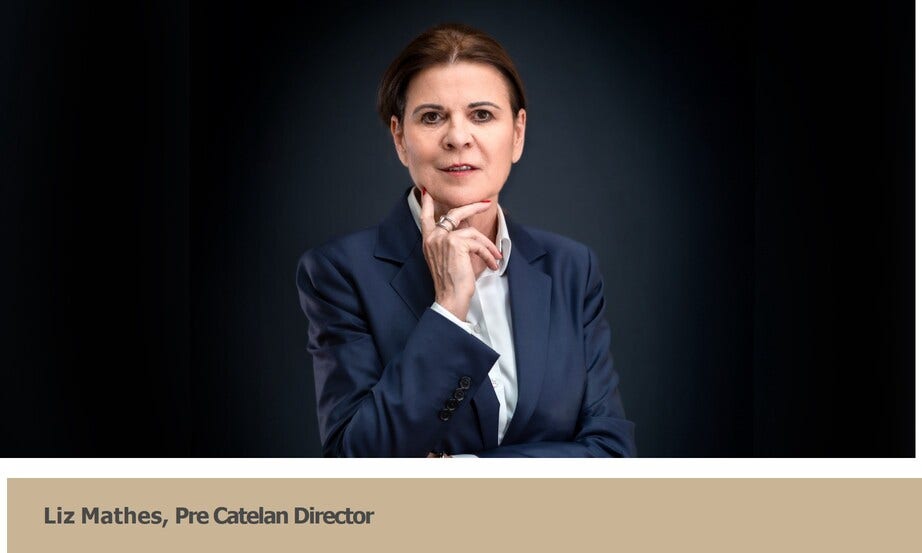 "I have the privilege of managing both prestigious reception venues and a three-star restaurant. It is an exciting challenge that requires constant attention to the smallest details.
My mission is to create an elegant and warm atmosphere for our guests, by offering impeccable service and exceptional cuisine.
The harmonious management of these spaces requires meticulous coordination, a dedicated team, and boundless creativity, in order to guarantee an unforgettable experience for every guest, surpassing their highest expectations."
MASTERY OF
De la boutique au restaurant ***
All dining places
From boutique to restaurant ***
• Customer reception: major challenge for prestigious locations.
• Visual and sensory experience, serving gastronomy.
• Organization of weddings and large prestigious receptions.
OUR PROJECTIBLE TEAMS AROUND THE WORLD
Nos équipes projetables autour du monde
International expertise
Examples of missions
• Analysis, support and creation of a business plan or P&L for your project.
• Study of strategic location of stores.
• Creation of a pop-up store.
• Creation or architectural redesign of a reception area or a boutique.
• Create and/or develop a Retail franchise in France and abroad.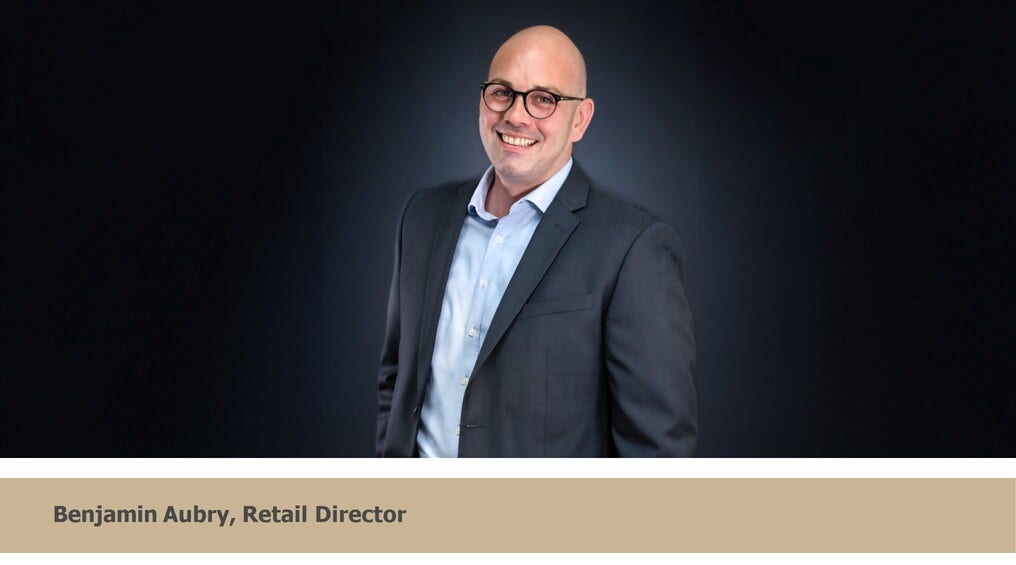 "My role is to maintain the excellence of our stores, ensuring that each establishment embodies our gastronomic heritage and excellence.
I strive to ensure an exceptional customer experience, ensuring the availability of our iconic products, an attractive visual presentation and attentive service.
By working closely with our franchise partners abroad, I ensure that our high standards are respected and that our know-how is successfully transmitted in each store, providing an authentic Lenôtre experience across the world. »
---
Lenôtre House
Our activities
Depuis sa création il y a 50 ans, notre école incarne, chaque jour, la passion de la transmission qui ani-mait son fondateur, Gaston Lenôtre. Nous partageons avec nos élèves, nos stagiaires et les professionnels qui nous rejoignent, les savoir-faire de notre Maison
---
---
Toute la maison à votre écoute
---
Les femmes et les hommes de Lenôtre, avec leur connaissance des tendances culinaires, leur créativité et leur savoir-recevoir à la française, enrichissent chaque mission chez Lenôtre Conseil. Ils œuvrent quotidiennement à garantir la satisfaction de leurs clients, pilier essentiel des succès de la Maison.
---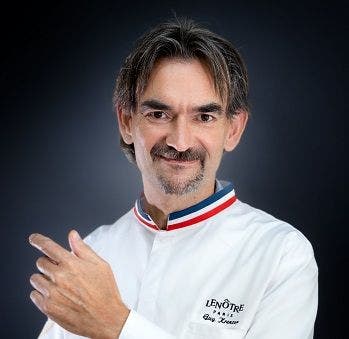 Guy Krenzer
Directeur de la création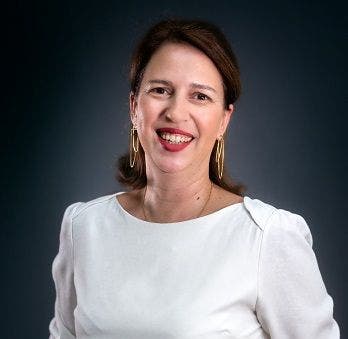 Bérangère Aubin
Directrice de l'École Lenôtre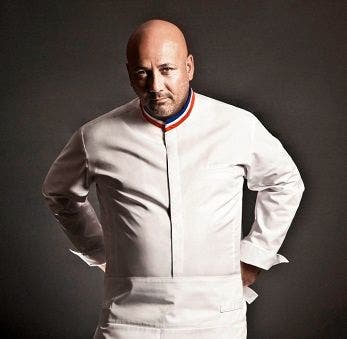 Frédéric Anton
Chef 3 étoiles du Pré Catelan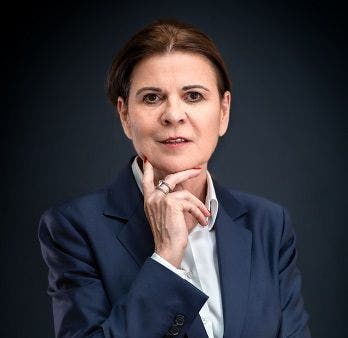 Liz Mathes
Directrice du Pré Catelan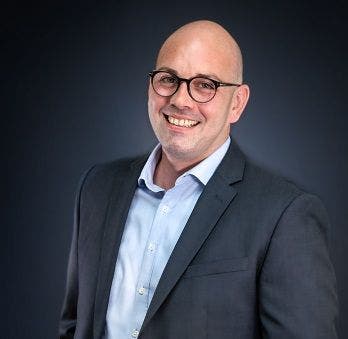 Benjamin Aubry
Directeur Retail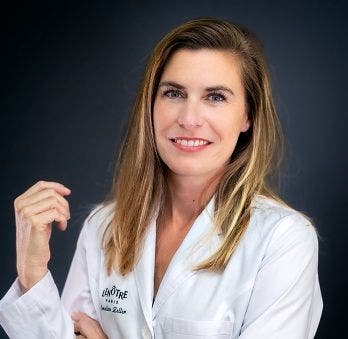 Émeline Zeller
Directrice logistique
Franchises
Rejoignez l'aventure - Join the adventure
Notre ambition est de déployer Lenôtre, notre savoir-faire et l'Ecole des Arts Culinaires à travers le monde, et pour ce faire, nous recherchons des partenaires passionnés.
For more than 60 years, Lenôtre's greatest asset has been the excellence of its craftmanship in all aspects of French Gastronomy. Our ambition is to develop Lenôtre and Lenotre Culinary Arts School brands on the five continents to promote the "made in France" know-how and to ensure its transmission : that is why we are looking for passionate partners. Welcome to Lenôtre.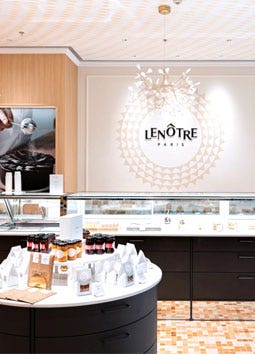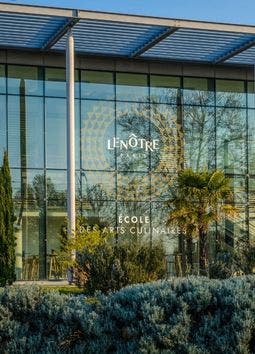 Lenôtre Culinary Arts School franchise